Self Visa Secured Credit Card comes with a unique approach that helps you to build your credit score without a hard credit pull. Unlike other secured credit cards, the Self Visa allows you to skip the credit check and build up the security deposit by opening a Credit Builder Account. And the best thing is that it's accepted at a million locations.

So, if this sounds like something you would want to get your hands on, keep reading. This article brings a detailed review of Self Visa Credit Card, including its features, benefits, drawbacks, and fees. In the end, we will also discuss who is this card for.

But before getting into the Self Visa Review details, let's take a step back and see what this credit card is about.
About Self Visa
Self Visa provides secure credit cards that are designed especially for people who have no credit. Unlike other secured credit cards, they skip the credit checking part and help you build your profile from scratch. But they require an annual fee that may become a hurdle for some. 
How Does It Work?
Self Visa eliminates most of the obstacles to getting a secure card but it isn't the quickest so you'll have to stay patient. Let's go through the complete process:
Start with a Credit Builder Account: First of all, you have to start with a Credit Builder Account. You can open this account for a minimum amount of $25 per month. 
Make three on-time payments: When you make three on-time payments with a total of at least $100, you become eligible for the Self-Secured Visa.
Choose your security deposit: Next, you can decide how much of your savings you want to use as your security deposit and your initial credit limit.
Receive your card: It works like any other secured credit card. Just start using it to build your credit score.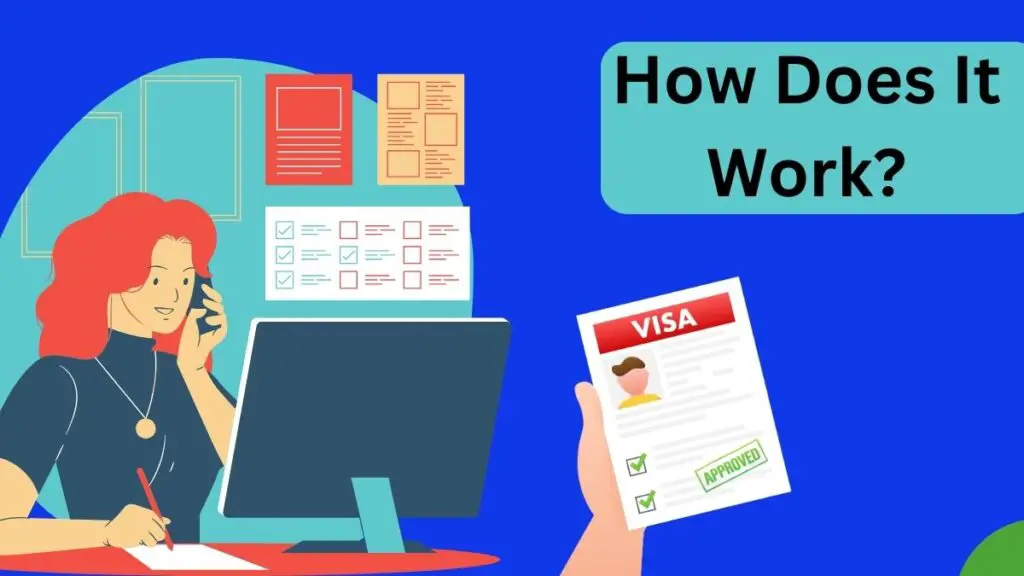 And that's how easy it is! With Self, you don't need a credit check to apply. Anyone with an active Credit Builder Account can apply, regardless of their credit history. Your savings in the Credit Builder Account will be used as your refundable security deposit.
Pros and Cons
Like any other credit card, the Self Visa credit card comes with its own roses and thorns. Let's get a quick look at what you can expect.
Pros
No hard credit check: It won't require any credit check. So, you can apply with no credit card as well.
Easy qualification: You just need an active Credit Builder Account to apply for the card.
Builds credit: It allows you to build your credit score by making on-time payments. All these payments are then reported to all three credit bureaus.
Customizable Credit Limit: You can select your own credit limit by deciding how much of your savings (minimum $100) to use as your security deposit. 
Cons:
High regular APR: It comes with a high regular APR.
Relatively expensive: It can be relatively expensive as there are other credit cards with no annual fee.
Complicated: If you're are beginner, it can be tough to keep both your fixed payment loan account and your credit card in good shape.
Interest Rates and Fees
Now, let's talk about their interest rates and fees.
Interest Rates
The ongoing APR (Annual Percentage Rate) is 28.24%, but it can change.
If you have a Credit Builder loan, the interest charges can be between 14.14% and 14.87%, depending on how you're paying it back.
Fees
It has an annual fee of $25. Plus, you have to pay a one-time administrative fee of $9.
If you're late with a payment, the fee can be as high as $15.
And in case a payment bounces, you might also get hit with a $15 fee.
Using a debit card for a quick payment will cost you $3.50 each time.
And if you want to take your money out early, the fee will be less than $5, but it depends on how much money you've got in your account.
Before getting started, we would recommend you keep these points in mind. And if you are looking for more affordable options, we have some alternatives to Self Visa credit card.
Self Visa Alternatives
| | | | | |
| --- | --- | --- | --- | --- |
| Feature | Self Visa Credit Card | Bank of America Customized Cash Rewards Secured Credit Card | Tomo Credit Card | Discover it Secured Credit Card |
| Annual Fee | $25 – $150 (varies) | $0 | $0 | $0 |
| Rewards Program | Yes | Yes | No | Yes |
| Minimum Deposit | $100 | $200 | Not specified | Equal to credit limit |
| Cash Back Rates | Varies by plan | 3% in chosen category, 2% at grocery stores and wholesale clubs, 1% on other purchases | None | 2% at gas stations and restaurants (up to $1,000 in combined purchases per quarter), 1% on all other purchases |
| Target Audience | People looking to build or rebuild credit | Individuals with credit challenges | People with no credit history | Individuals looking to build or rebuild credit |
Who Is It For?
Well, it's basically for people who want to start building their credit but don't have enough money or even a credit history to kick things off. If you are one such person, this card can help you improve your credit score without going through a credit check.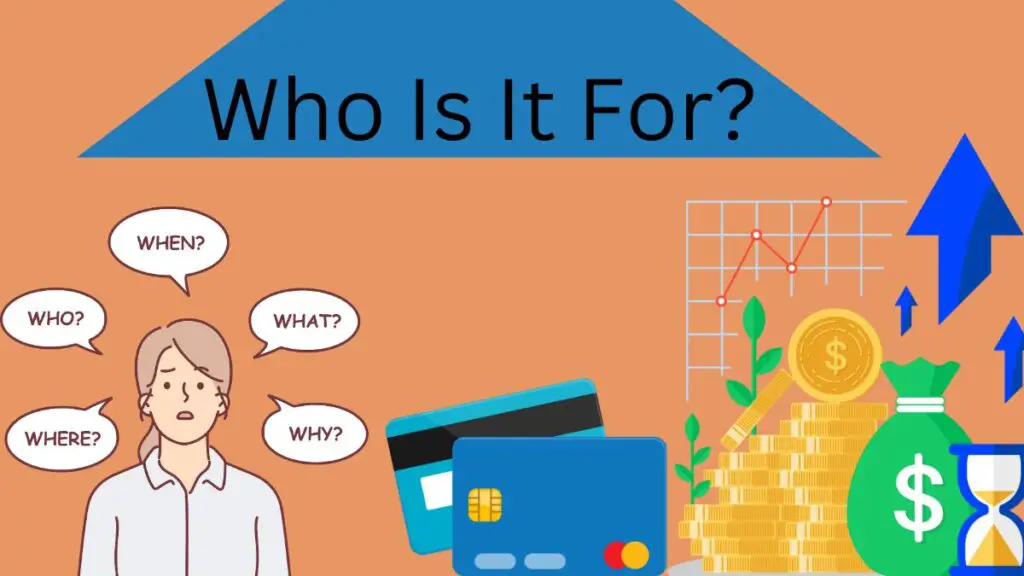 Also, if you're looking to earn some interest on your savings while you work on your credit, this card could be a good choice. But there's a catch: it can be a bit costly as compared to other free options. And you have to be patient for it to work. So, if you are looking for a quicker option or don't want to spend money on fees, we would suggest you skip it. 
Conclusion
In a nutshell, this Self Visa Credit Card is a pretty option. We think its ideal for beginners who don't want to spend much and looking to build credit. But if you are an experienced person and don't have to worry about the annual fee, we would suggest you go for other options that provide better features,