Varo Bank is one of the few online banks that allow individuals to handle their finances promptly and efficiently, from making mobile deposits, bill payments, and even seamless money transfers to your friends and family. Varo Bank has spurred a frenzy among consumers with a $50 bonus offer for new account sign-up.
Open an Varo account and get $50 sign up bonus when you join and spend atleast $20 with in 30 days of account opening account. You can earn also earn extra with the Varo Referral program.
Varo bank lets you send money, split payments, and pay bills. It's like Zelle and Chime but works with more than 55,000 Allpoint ATMs surcharge-free, and you can deposit cash via more than 90,000 Green Dot retail locations.
Before going to Varo bank in details, if you want quick $175 then consider Chime bank who recently bumped sign up bonus to $175 (offer Expiring on 11/08/2023)
In this blog, you will find all Varo bank Sign-Up Bonus, including steps to claim Varo bank sign-up bonus and referral bonus.
What is Varo Bank?
Varo Bank was founded in 2015 as a fintech company that partnered with The Bancorp Bank. In 2020, Varo acquired its own national banking charter and began operating as an independent bank.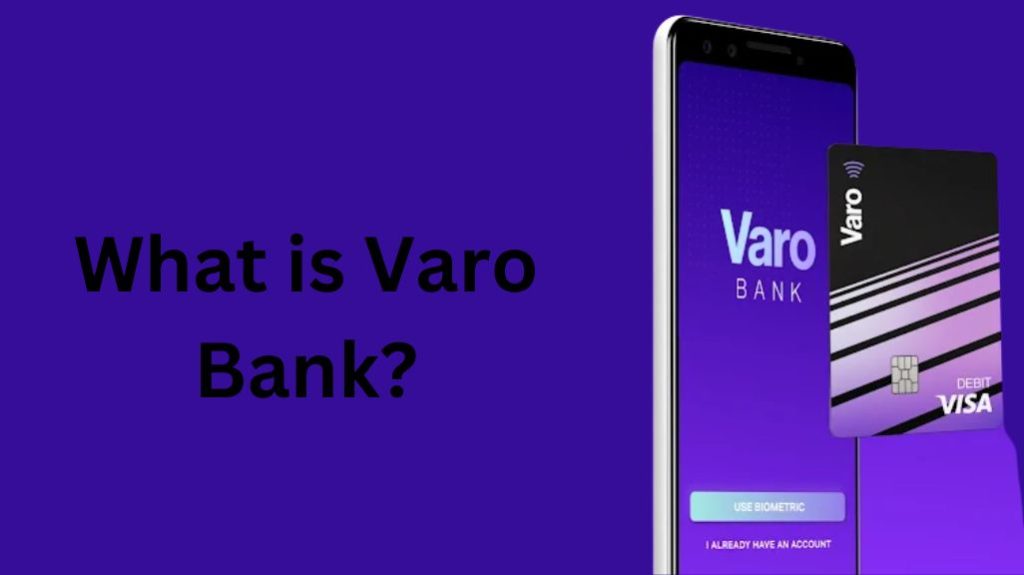 Varo Bank entered the banking business with an ambitious plan. Varo bank has no minimum balance fee or overdraft fee. Varo then added some more benefits, such as a higher-than-average interest rate for its qualified savings account.
Varo Bank $50 Sign-Up Bonus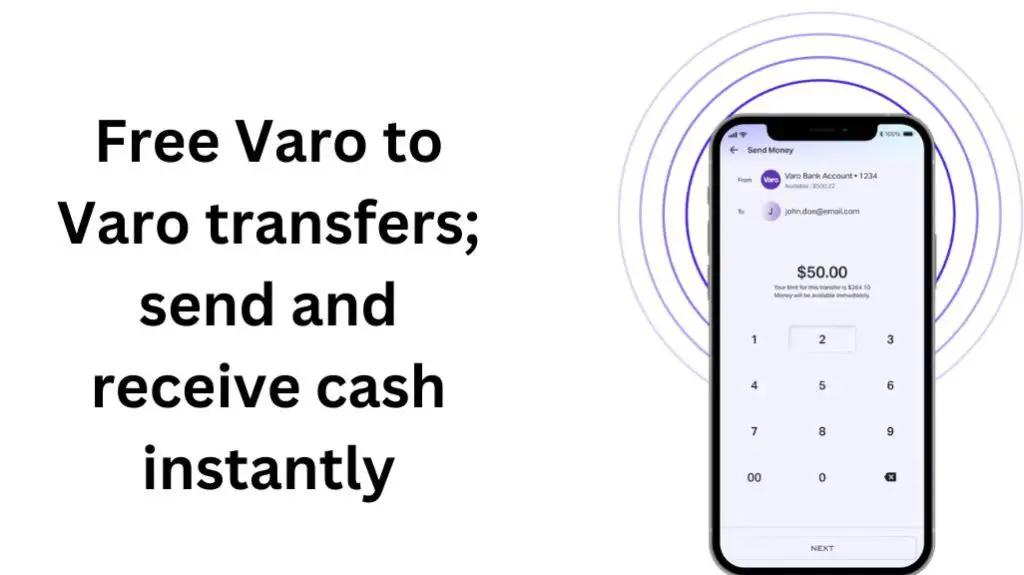 New Varo bank users can earn $50 when they open an account using a special Varo bank referral link.
As per the Varo Bank promotion in September 2022, members who join Varo Bank using promo code: and complete qualifying activities will receive a $50 bonus.
How to Claim a $50 Varo Bank Sign Up Bonus
Download the Varo banking app and open an account.
Enter your email and ID proof to verify your new Varo bank account.
Spend $20 or more within 30 days of account opening.
Varo $50 sign up bonus will be added in your account with in 3-5 days after completing above task.
Varo Bank $35 Referral Bonus
Varo Bank offers a referral program that pays $35 for each referral you make. Refer a friend and earn a $35 cell referral bonus when they make their first payment of $20 or more.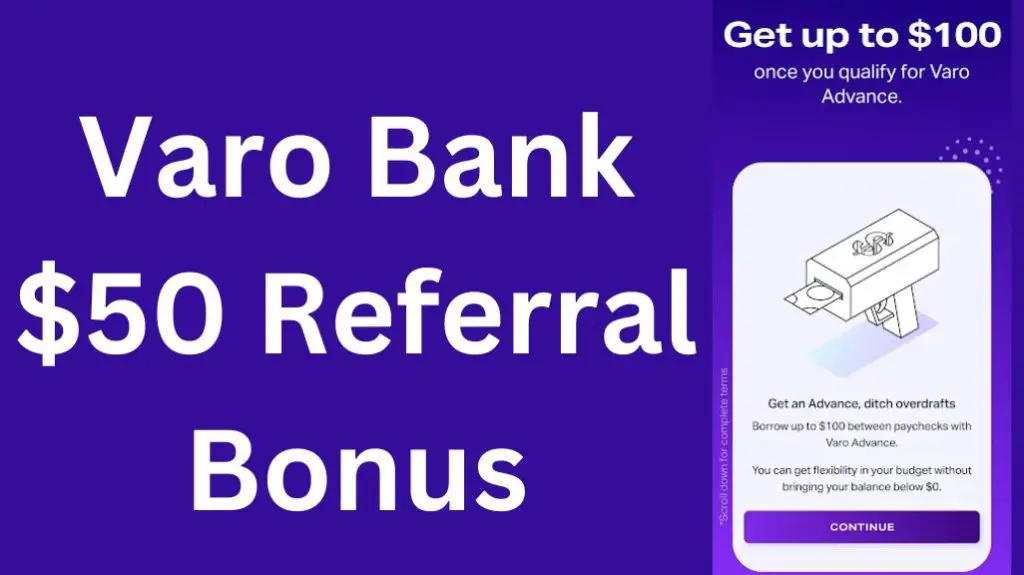 How to claim a $35 Varo Bank Referral Bonus?
Open the Varo app and log in to your Varo Bank account.
Go to the My Account tab and click on Refer a friend option.
Get your live Varo referral link and share your link with friends and family.
When your friend signs up with your Varo referral code/link and sends $20 or more, $35 will be credited to your account.
Varo Bank referral code
To get your $100 bonus, you need to enter the referral code of Varo Bank.
Varo promo code
HELPINGDESI
HELPING12
HELPINGDESI34
Expired Offers From Varo Money
We've got some great news for you: There are some amazing bonuses available at Varo Money right now. But before you get too excited, we need to let you know that these offers expire on [date]. So if you want to take advantage of them, you'll have to act fast!
We hope this doesn't ruin your day. We just wanted to give you a heads-up so that you don't miss out on a chance to get the most out of your money
PROS & CONS
PROS
no monthly fees
no minimum balance requirements
no hidden fees
free ATM withdrawals
free online banking
free mobile banking
low interest rates
easy to use
CONS
Varo Bank doesn't offer a checking account
Varo Bank doesn't have a mobile app
Varo Bank is not available in all states
Varo Bank does not have a physical bank location
Varo Bank Features
Here are some of the features that you get from a Varo Bank account:
No account maintenance fees. No monthly fees or minimum balance requirements are required to maintain your Varo Bank account, so you won't have to worry about extra charges.
Mobile banking. You can access your accounts and make transfers from any device with an internet connection 24 hours a day, 7 days a week. You can therefore manage your finances wherever you are at any given time.
Free ATM transactions with select ATMs across the country.
Free bill pay options – You can pay bills either by check or electronically via transfer from another bank account or debit card balance.
Online bill payment services – With just one click, all of your bills can be paid automatically each month without having to write out checks yourself!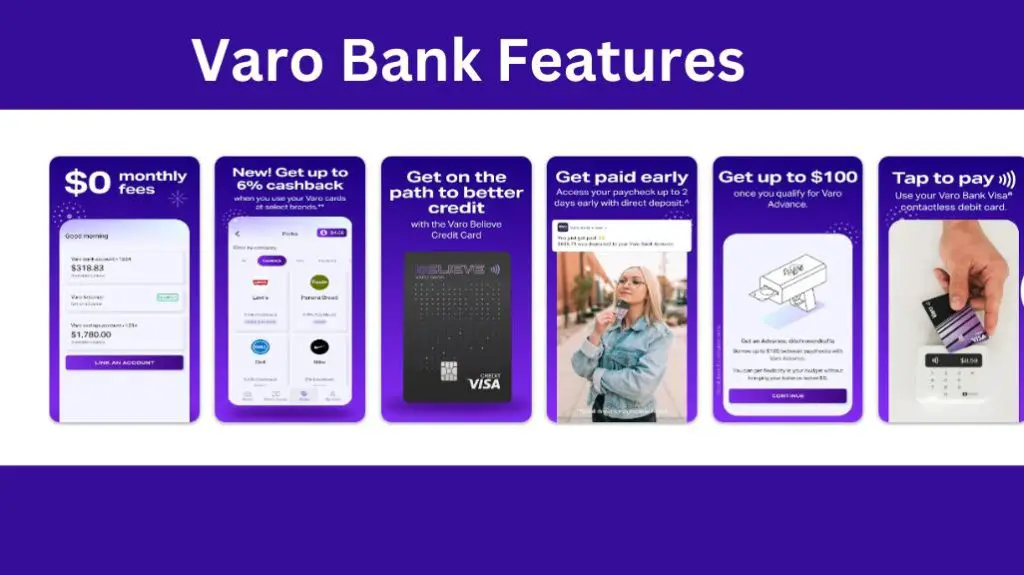 How to Earn Varo Bank Cash Back?
You can earn cash back through Varo Bank in four different ways: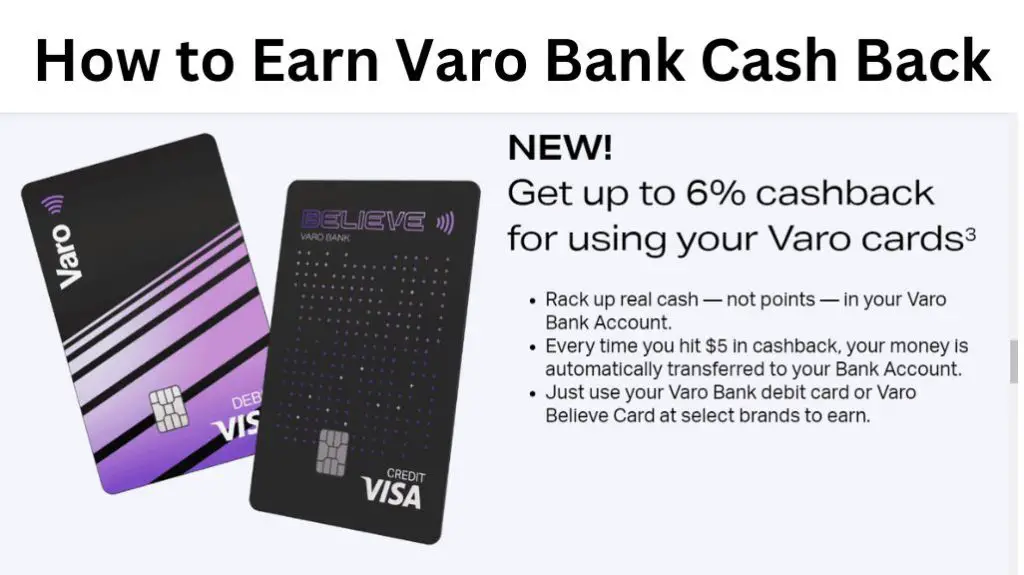 Paying Bills: You will get a 2% bonus online paying your electricity bills.
Prepaid Mobile Recharges: You will get a 1% bonus when you recharge your prepaid mobile number using the bank's payment gateway.
ATM & POS Transactions: You will get a 0.5% bonus for all ATM and POS transactions from Varo Bank ATMs and Debit Card swiping machines respectively.
Cheque Deposit: Every time you deposit cheque into any of the bank's branches, you receive an instant 100 points that can be redeemed as cash back at any point of time in the future. The bonus points are added to your account within 24 hours of cheque deposit by default or on request if they are not automatically added within 24 hours (in case of any technical issue).
How To Varo Bank Monthly Fees: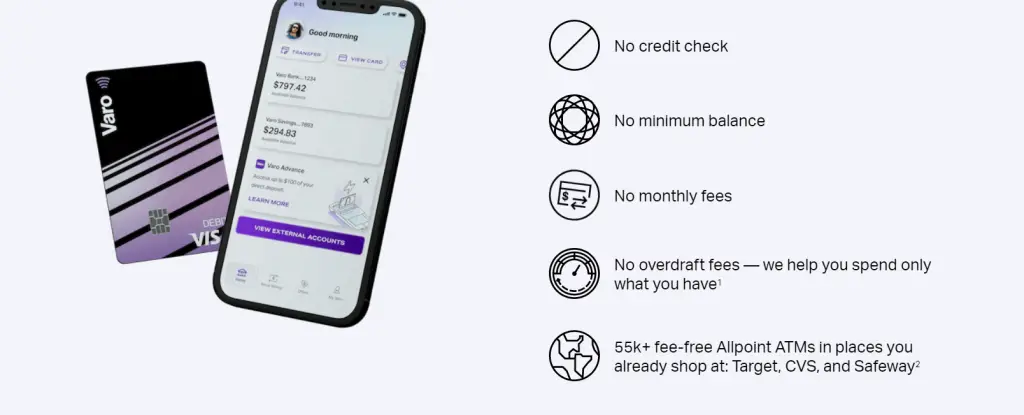 Conclusion
Varo Bank is a great option for people who want to open a new bank account and save money. The sign up bonus is one of the best we've seen recently, and there are other incentives as well. For example, you can earn rewards points on every purchase made with your card. 
FAQ
Is Varo Bank legit?
Varo Bank is one of Forbes Advisors' Best Online Banks and Best Online Savings Accounts. A person with relatively straightforward finances may find Varo to be a convenient option. The greatest benefits will be enjoyed if you use it as your primary checking and savings account.
Does Varo have a Referral Program
If your friend opens a Varo Bank Account using your unique referral link, you'll receive a sweepstakes entry. You will earn an entry once their application is approved!
Which is high paid referral app?
You can automatically save 5% off your account with Varo Bank's referral program that pays $35 for each referral you make